Skye River Trail
Located in We'koqma'q, the Skye River Trail gives those who visit a feeling of serenity and spirituality.
We are proud of our heritage and extremely proud to welcome you to the Skye River Trail. Stroll through the woods with our experienced and knowledgeable guides, hear the peaceful sound of the river flowing and relax in nature.
Feel the serenity that surrounds you here as you embrace your surroundings and hear the stories told by and about the Mi'kmaq people.
Be sure to stop at the "Tree of a Thousand Faces"…and feel the mystery. Look for eagles soaring above, watching for their daily catch in the sparkling waters of the river. Enjoy your time with us and please come back again.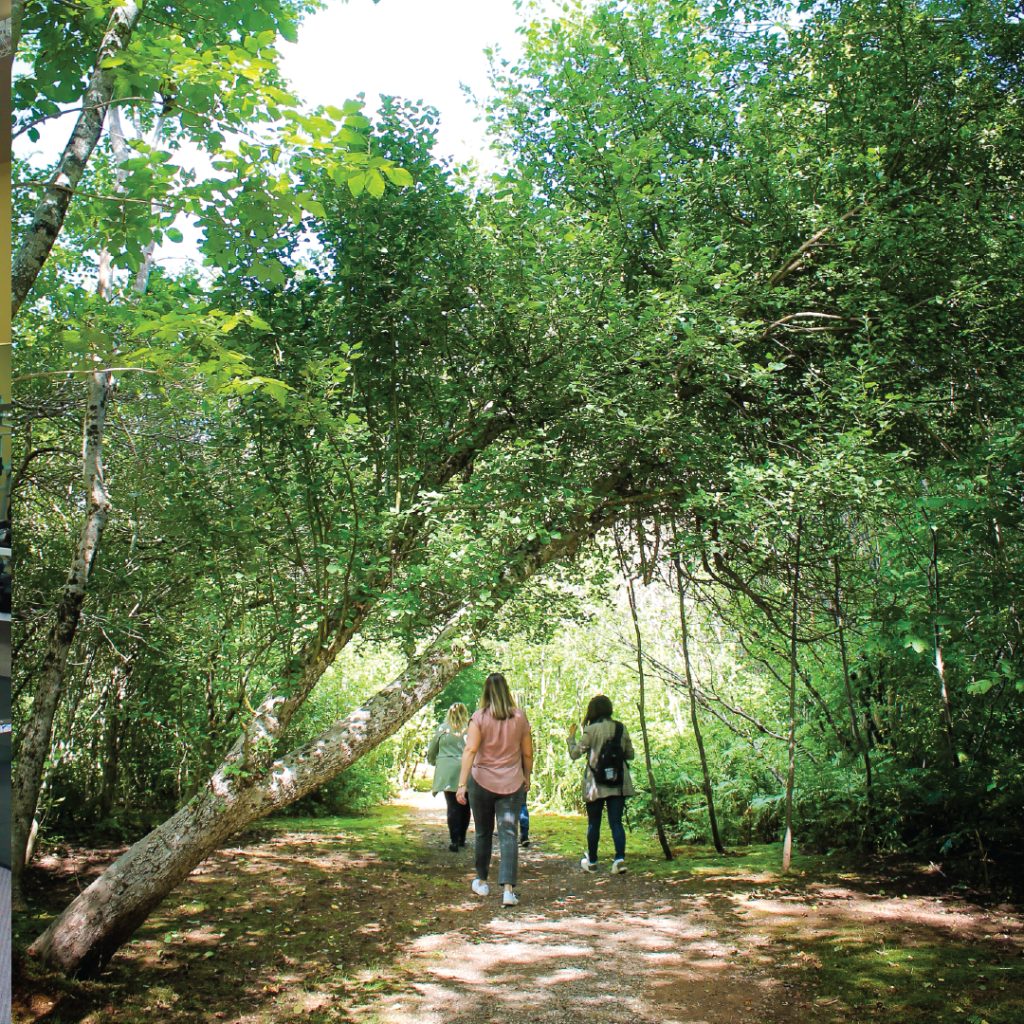 "It's about the feeling you get when stroll through these woods. The soft rumblings of the river, the warmth of the sun shining through the leaves, the stories that the Mi'kmaq people share around an open fire... This is a special place that will leave you with a sense of serenity. You can fish, explore the cool river water, take in the mystery of the "Tree of a Thousand Faces". Whatever you do here, we are sure it will leave you wanting more."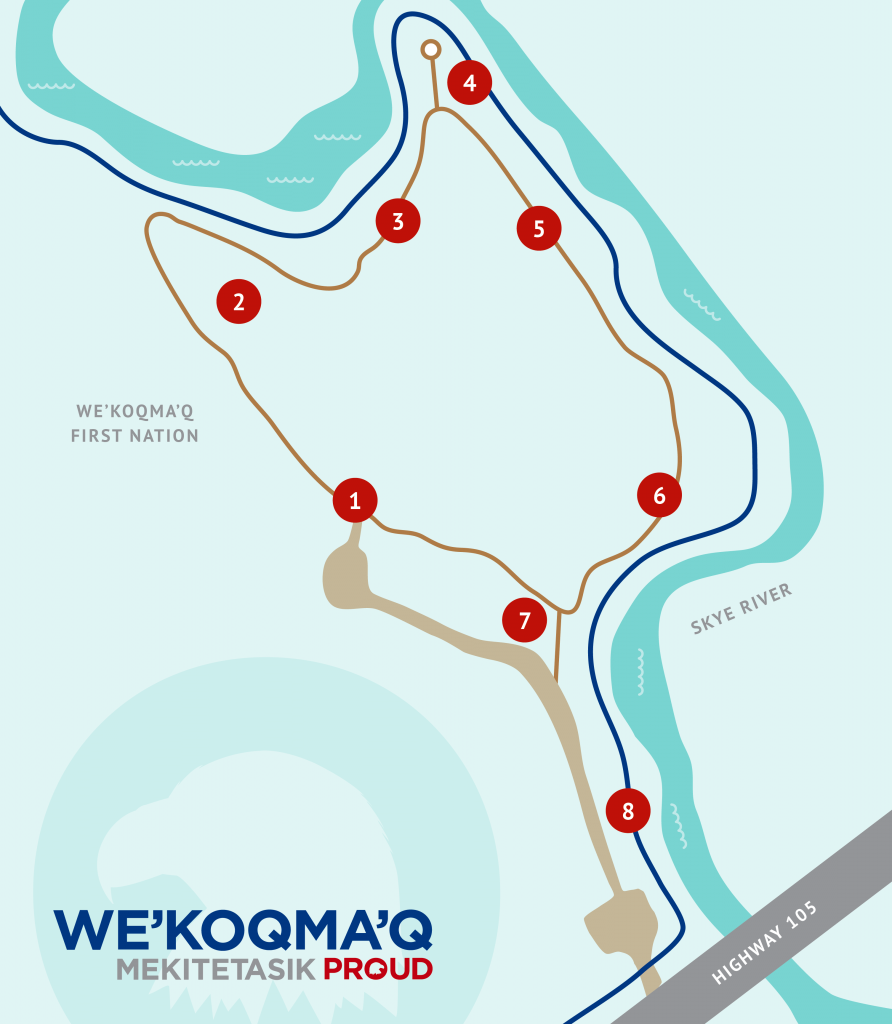 The Skye River Trail will greet your with serenity, beauty and culture.
You can hear the soft drum beat that is symbolic of Mother Earth's heartbeat and beats in all of us.
You'll feel the spirits of our Elders, hear their stories in every tale and legend. You'll see and learn about the herbs and plants that are so important to the Mi'kmaq people for medicinal and healing purposes. Our knowledgeable guides will share the traditional values of all that Mother Earth gives us and leave your spirit revived.
Medicinal gardens are planted and the plants will be available to visitors along with the story of their historical and current uses. Cultural interpreters are located at stations around the trail. They welcome guests, share stories around open fires, and provide cultural demonstrations including smudging, sweet grass braiding, etc.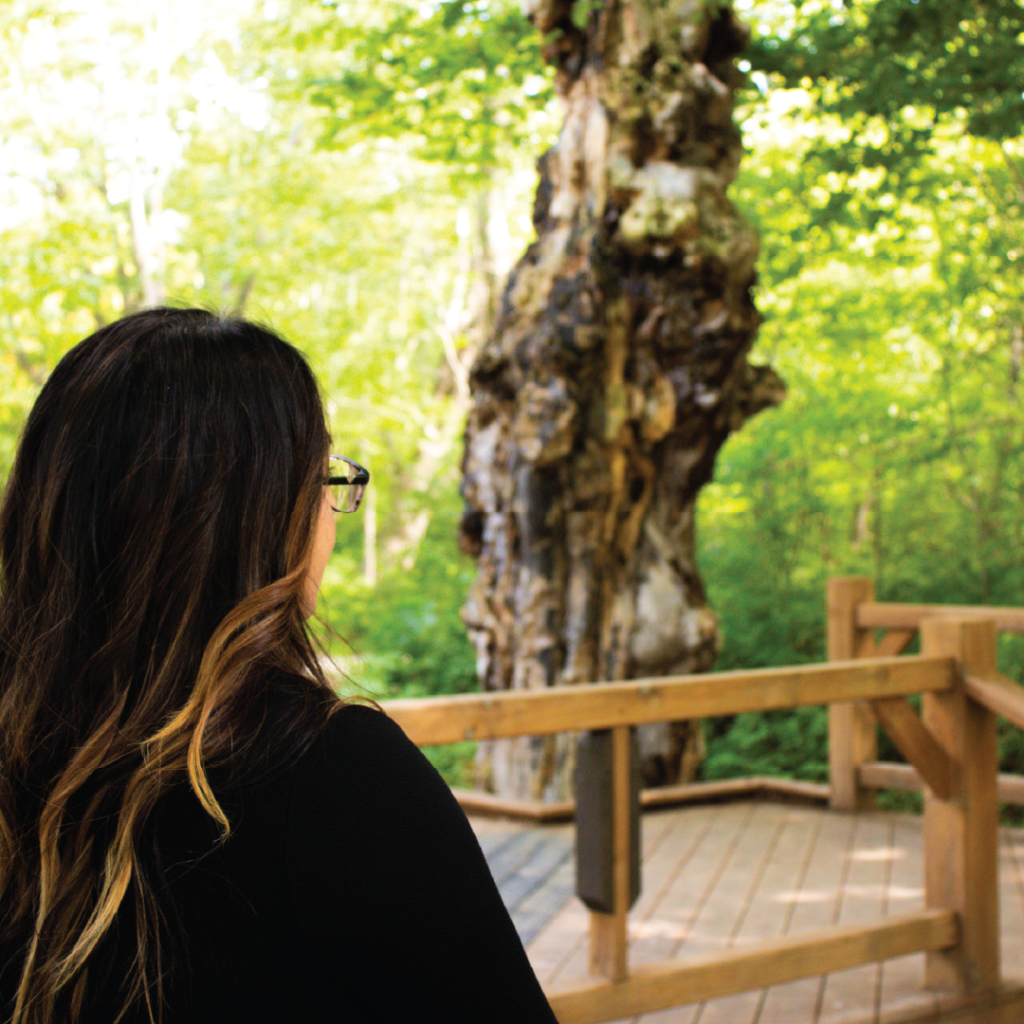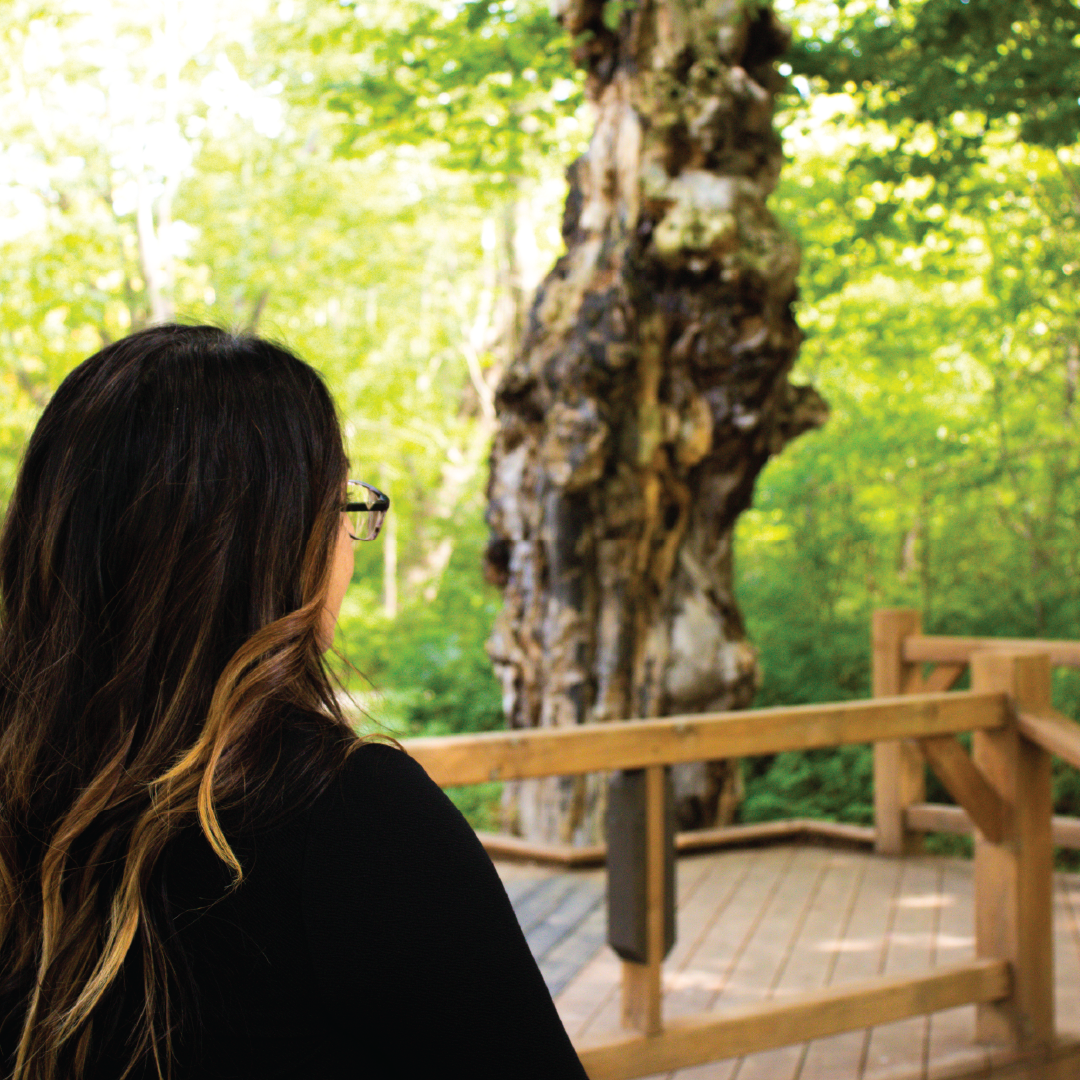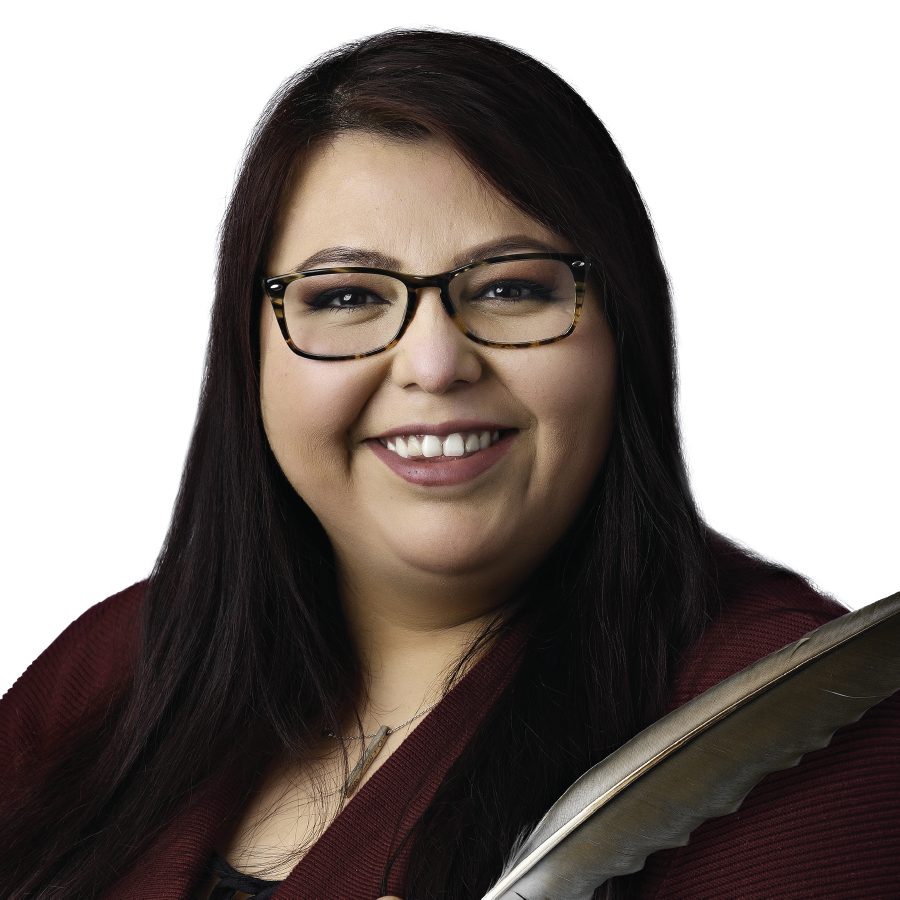 Whitney Gould was born in 1988 and raised in We'koqma'q First Nation. She started drawing at age 12, and was inspired by her late grandfather Alex R. Googoo to explore cultural art. Whitney was commissioned as the artist for the Skye River trail, where you will see much of her art reflected as you journey through the peaceful paths along the river. She credits her parents for encouraging her to never give up on her dreams.

Visit our Facebook page for trail updates, photos, events, and more!